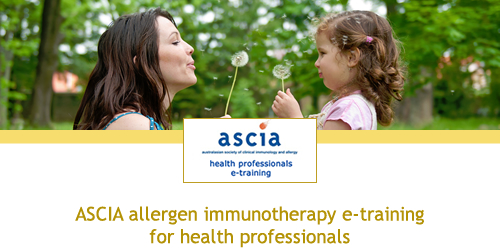 This course has been developed by the Australasian Society of Clinical Immunology and Allergy (ASCIA).
Development of this course has included an extensive review process which involved ASCIA members as well as representatives from other relevant medical organisations throughout Australasia.

The development of this course has been supported by an educational grant from:

Companies who have provided educational grants have not contributed to course content.
Medical images provided by: